SIN: Sara is Noming
Jun 04
SWTN: Mango Sticky Rice Sushi
I have had mango sticky rice in Thailand before, and it is a heavenly combination. It is so sweet and just makes your mouth happy. I like playing with my food so I thought this was a fun twist on a classic dessert snack. I mean, why not turn everything into sushi?
May 20
SWTN: Twists on Patties and Meatloaf
Instead of hash browns I give you: corn patties
Instead of meatloaf I give you: pinto and lentil loaf
May 19
SIN: Polenta
I attempted polenta once. My roommate and I thought it would be fun to figure out, so we bought a pre-made role. We ended up frying it in a sort-of stir fry. Basically, we didn't know what to do, and we didn't realize it was easy to make on our own. I like the slightly gooey texture that is mild enough to be really versatile. 
I have been looking up some alternative lasagna recipes, and this is my favorite one so far (substituting polenta sheets for pasta). The recipe pictured above is a great finger food since I am always on the hunt for cheap, creative party foods. Um polenta French toast? Hell yes. And finally, polenta as a savory pancake, double yum!
May 18
SIN: Ostrich Meat
I don't usually like red meat, but the best game meat I've ever had was ostrich at a place called The Lagoon in Walvis Bay, Namibia. It was so tender and lower is fat, cholesterol, and calories than a skinless chicken breast. It seems relatively expensive and hard to find in the States, but I know I will grill it myself some special day.
Another game meat I've had (and cooked) is kangaroo. You can find it in supermarkets in Australia, and its popularity is on the rise. I am all about lean game meat that is better for us and the environment (something about the amount of poop cows make in comparison to kangaroos). These meats don't taste like chicken, so I wouldn't just eat these just to say I've eaten them. Bring some new meat to the dinner table; go on a treasure hunt!
May 17
SIN: Paella
I have had paella several times in Spain, and I've made it once. Every paella I've had seems to miss the mark somehow. From what I'm told it's more of a tourist food in restaurants and good paella is only found in a backyard.  I know there is more to this Spanish fried rice, and I want to figure out what I'm missing. My ideal paella would have black rice, shrimp, chicken, peas, lima beans, and lots of lemon on top. Making it is relatively easy, but there is some special flavoring that makes the perfect paella. I will find it!  
SIN: Almond Milk Chai
I feel like I have been obsessed with almond before it became so popular (more than 3 years ago). I don't like the taste of coffee, so chai is my cafe drink of choice. However, if I want to save on a $4 off-tasting drink, or not venture farther than my kitchen, I like mixing these two drinks into one yummy cup. Almond milk brings an interesting taste to spicy chai. Cold, it is perfect for relaxing on a summer day. Hot, it is perfect for cuddling up on a cold night. Almond milk chai is my comfort drink that always makes me feel good.
May 16
SIN: Ethiopian Food
I had talked with a dear friend many times about going to an Ethiopian restaurant, and more than a year later we finally went. I can't remember the names of everything we ate, but the bread is called injera and reminds me of a sourdough-esque crepe. Injera is your only utensil, and our meal was served family style on one huge platter. There was lots of lentils, some spicy meats, a simple oil salad, cooked vegetables, etc. I felt encouraged to have fun with my food. The flavors were more mild than I expected, but exotic enough to keep me guessing.
May 14
SWTN: Spinach and Chickpea Dip
I am weary of sauces and dips for some reason, but spinach and chickpea dip sounds new and exciting! Hmmm I would dip multigrain chips, endives, carrots, and jicama in this.
SWTN: Bell Pepper Eggy in a Basket
Over the past year one of my favorite vegetables has been the bell pepper. One thing from a movie (and well, British culture) I always wanted to try was eggy in a basket. Substitute a bell pepper for bread and this twist on a classic has got me intrigued. Oh how happy I would be to wake up to this.
May 13
SIN: Falafels
Falafels are a meal on their own (and feel good noms). I've never made them because they are fried, but this recipe seems legit and they are baked! Oh how I miss Maoz. I think I overall like Mediterranean cuisine the most. 
SIN: Rice Crispies
They may be the first thing I ever made on my own. SO much better making rice crispies than purchasing them. The more marshmallows the better, and I fully support mixing up the cereal or having a more chocolate focus. Fun to make with friends, and even better to sneak when you are alone. This makes me happy.
May 11
SWTN: Baked White Fish
This is a simple, easy, fishy recipe that makes me think "ya, I could make this." It also inspires me to think of other simple rub ideas for fish (this one has pine nuts, pesto, and garlic).
SWTN: Paneer Lollipop ("Chicken" Drumstick)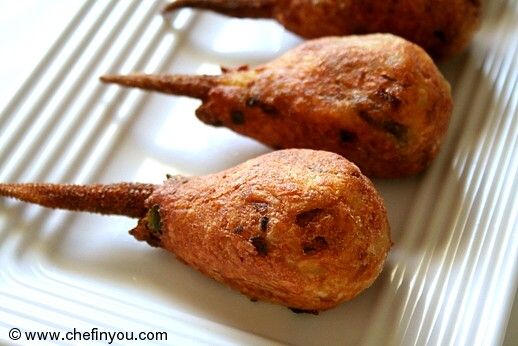 These are Indian flavored, unique and fun to eat. With baby corn as the 'stick' and fried potato dough making up the 'drum', Panner lollipops seem very nom worthy. Sneaky!
May 10
SWTN: Roasted Chickpeas
I'm not a nut nommer, but I keep seeing recipes for roasted chickpeas. I could nom on some chickpeas, and I bet I could convince those around me that it's a better option than their traditional nuts. I'm always on the hunt for "guilt free" snacks.
May 06
SWTN: All-American Egg Mug
I'll admit to subscribing to Hungry Girl's email. I found out about her when I discovered tofo spaghetti at the market. Her logo was on the package, and I was curious so I learned more at her website. She is all about low calorie meals and sponsorships. She is known for her egg mug meals (so she says), and this one caught my eye (not pictured). I love one pot meals, and I did own a microwavable egg scrambler, so I could find myself attempting this. Find the recipe below.